Evolution was invaluable in helping us raise our first outside round of venture capital. As we were a company that had complexities associated with International roots, Evolution's ability to help us get our house in order and prepare for an institutional capital process was critical. They helped us tell our story in a way that highlighted the metrics and industry themes that mattered to this audience. And were able to provide access to a tailored universe of both strategic and institutional investors. Evolution brought an intensity to the process and a consultative approach that I can't say enough good things about. Their team successfully guided us to the finish line, and I don't think this financing would have happened without their assistance. I would highly recommend them.
Wil Merrit – CEO – Zooppa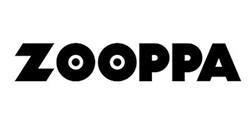 We had bootstrapped Pointmarc to over 105 employees and where faced with next phase of growth in our business and needed a strategy to get there. Evolution understood the importance of the culture we had developed and the need to explore a variety of options that would enable us to realize the potential of what we had built. They looked after the best interests of our employees and company as if it were their own. After executing a carefully planned exploratory process canvassing both private equity as well as strategic options , they delivered. Not only did we find a strategic partner that shared the core values and mission of our team, but they drove an extremely competitive process that yielded multiple offers and a deal that far exceeded our expectations in terms of valuation and structure.
Arsenio Valdez – Co-founder and CEO - Pointmarc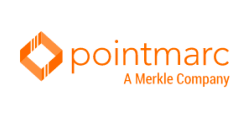 Evolution was a fantastic partner for us in the sale of Verrus. Our transaction was not simple, involving the merger of our Vancouver, BC based company with a UK subsidiary. And then marketing the two companies as a combined business to both venture capital players as well as strategic buyers. We had raised angel capital many years earlier, and our stakeholders had differing views on the best path forward given the strong growth trajectory the business was on. Evolution delivered numerous bids that provided us with a variety of deal structure options to consider, ranging from minority growth capital investment, to majority recapitalization, to complete sale of the company. It was a complex process involving Canadian, US, and European entities. Evolution successfully negotiated a deal that brought all of our investors together, utilizing a competitive process to drive the valuation up 100% from the first term sheet to the last. I would not hesitate to use them again and would recommend them to anyone.
Des Griffin – Co-founder and CEO of Verrus (PayByPhone)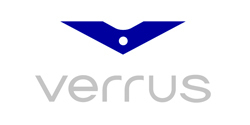 As the co-founding CEO of RootMetrics, I had put together a great board and group of angels that were pioneers in the wireless industry. When it was time for our first institutional round I knew we'd benefit from professional help. We hired Evolution to expand our reach outside of the Northwest, providing us with access to a national audience of sector focused investors. Their council, preparation, and "roll-up-your-sleeves" approach were critical in successfully completing our financing during one of the worst recessions in history. I highly recommend Evolution.
Paul Griff – Co-founder and CEO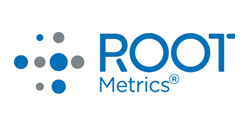 We were a bootstrapped company at an interesting inflexion point of making a transition from a services oriented business model to a product-centric one. We had some big ideas and strong momentum, and needed outside capital to help us pursue our vision. Evolution served as a trusted advisor at every step. They helped us to get our ducks in a row on the front-end, were very creative in helping us tell our story to investors, provided access to quality venture funds across the country, and guided us through diligence and across the finish line. We ultimately did our deal with one of the most respected VC firms in the cyber security space. Evolution's specialized knowledge, dedication, and "do whatever it takes" attitude really made a difference for us.
Lars Harvey - Co-Founder and CEO of IID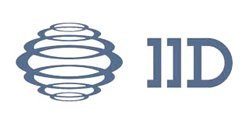 Overtone hired Evolution to run a dual track process to explore both a capital raise and the sale of the company. We ultimately decided to sell. Evolution guided us every step of the way through the process, opened doors for us, helped us best position the company, helped to negotiate the deal and get the best possible valuation for the company. I strongly recommend Evolution and will definitively hire them again.
Craig Brennan – CEO of Overtone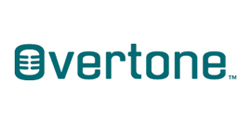 We worked with Evolution over 10 years ago as their first customer. They helped us do our first institutional financing round in the then emerging clean tech space. Their assistance was invaluable in a complex process. And our relationship has turned out to be an enduring one. Evolution went on to help Powerit on other transactions. And after all these years, we still collaborate, as they frequently provide insightful perspectives and assistance as I have been involved in other start-ups and early stage investments. I think our long term relationship is a great testament to the value of picking your partners well.
Claes Olsson – Founding CEO of Powerit Solutions